Please help us by editing or by creating pages!
Welcome to the Wiki!
About The Wiki

Komkupedia is a community site that anyone can contribute to discover, share and add your knowledge! Komkupedia is a free wiki which everyone can edit it. Komkupedia main goals is to provide a massive wiki dictionary mainly focussed on komku-related article. The wiki contain a wide range of information on komku, artist, author, publisher and more. Participation is highly encouraged to improve and increase article or page on this wiki.

What is Komku?
Komku is a Malaysian term used to refer to comic book. It's also used to refer to Malaysian comic. The komku word is a portmanteau for buku komik which means comic book. (More)
Featured Komku
Maid Maiden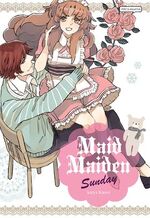 Maid Maiden is romantic komku series by Malaysian manga artist Kaoru, who previously worked on Helios Eclipse. The komku was first serialized in Gempak issue 222 in 2009 and later in Chinese by Gempak's Chinese sister magazine, Comic King. As of September 30, 2011 three compiled volumes have been published. (More)
Featured Author
Lat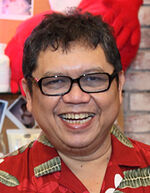 Datuk Mohammad Nor Khalid (Jawi: محمد نور خالد), more commonly known as Lat, (born 5 March 1951) is a Malaysian cartoonist. Winner of the Fukuoka Asian Culture Prize in 2002, Lat has published more than 20 volumes of cartoons since he was 13 years old. His works mostly illustrate Malaysia's social and political scenes, portraying them in a comedic light without bias. Lat's best known work is The Kampung Boy (1979), which is published in several countries across the world. In 1994, the Sultan of Perak bestowed the honorific title of datuk on Lat, in recognition of the cartoonist's work in helping to promote social harmony and understanding through his cartoons. (More)
Community content is available under
CC-BY-SA
unless otherwise noted.